Our customer achieves Google #1 spot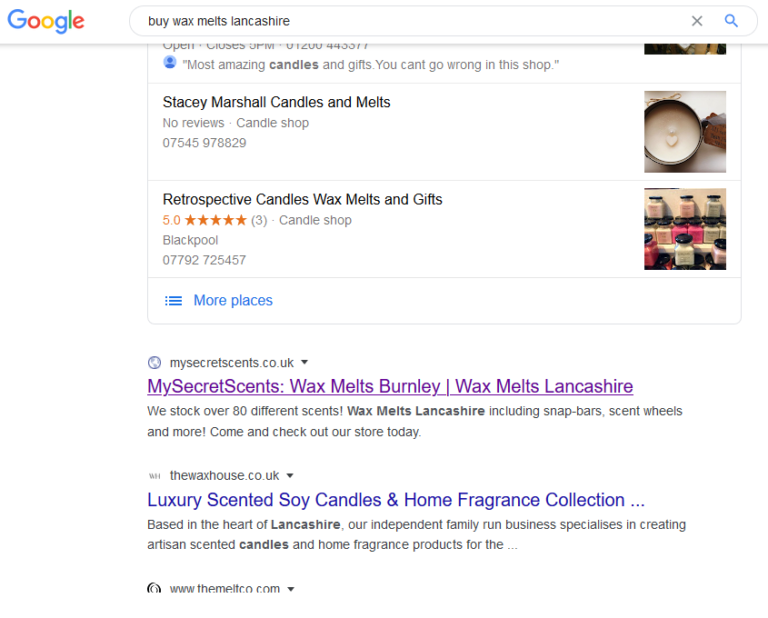 May 10, 2016
Mysecretscents - our first ever customer has now achieved 1st place natural Google rankings for the following keywords that we targeted at Click Converters:
"Buy wax melts Lancashire"
"Buy wax melts Burnley"
"Wax melts Lancashire"
"Wax melts Burnley"
This now means that the website is receiving a steady flow of traffic from the natural Google rankings. This provides a large boost to the website hits on a daily basis.
This is an excellent achievement. This just shows that our SEO package provided with each website we create is working correctly.
Get in touch with us today to see how we can help rocket your website hits!